By Luke Putvin, Lynnwood Times
 At its December 9 business meeting, Lynnwood City Council passed a development agreement with Merlone Geier Partners for the Northline Village project. The vote was 5-1 with Councilmember George Hurst as the dissenting vote and Councilmember Shirley Sutton not present.
Northline Village will be a mixed-use space including dwelling units, retail, office and entertainment such as a movie theater.
Members of the public shared concerns, most of which pertained to the lack of affordable housing in the plan as well as the impact the project will have on local traffic.
"As Lynnwood grows, the city has already determined that over 1500 apartments will be built around Alderwood Mall at market rate," said Pam Hurst. "There's no affordable housing… Northline Village is a development that is likely going to be the largest project in Lynnwood's opportunity zone with no requirements to have any of the project serve any of the low-income residents."
"My biggest concern about this project, upon learning of it, is the traffic issues," said Kerri Lonergan-Dreke. She cited the current traffic and backup that currently exists near her and her worry for how this project could impact that more in the future. "If we don't do this right, it's going to really make the traffic backups during the peak times more of an issue than it already is."
"I'm a low-income resident," began Phillip Overholser. "If these apartments go up, and there are no stipulations for affordable housing, and they do these apartments at market rate, my rent gets jacked up and I'm forced to move… I hope you as a council and mayor take into consideration and talk it over… the fact that there are no parameters for affordable housing and no protection here for those who are low-income or section-8."
Jamas Gwilliam, Vice President of Development at Merlone Geier Partners provided an answer to those with concerns about the lack of affordable housing. "I know it's hard to see change… This project complies with your comprehensive plan and your ideas for the City Center," he said. "The market determines the market; a project can't determine the market… I understand the sensitivity and the concern about the people … We're not displacing any housing; we're displacing tenants who are very aware. We have disclosed to any tenant we've entered into a lease with what may happen here… We aren't leading anybody along."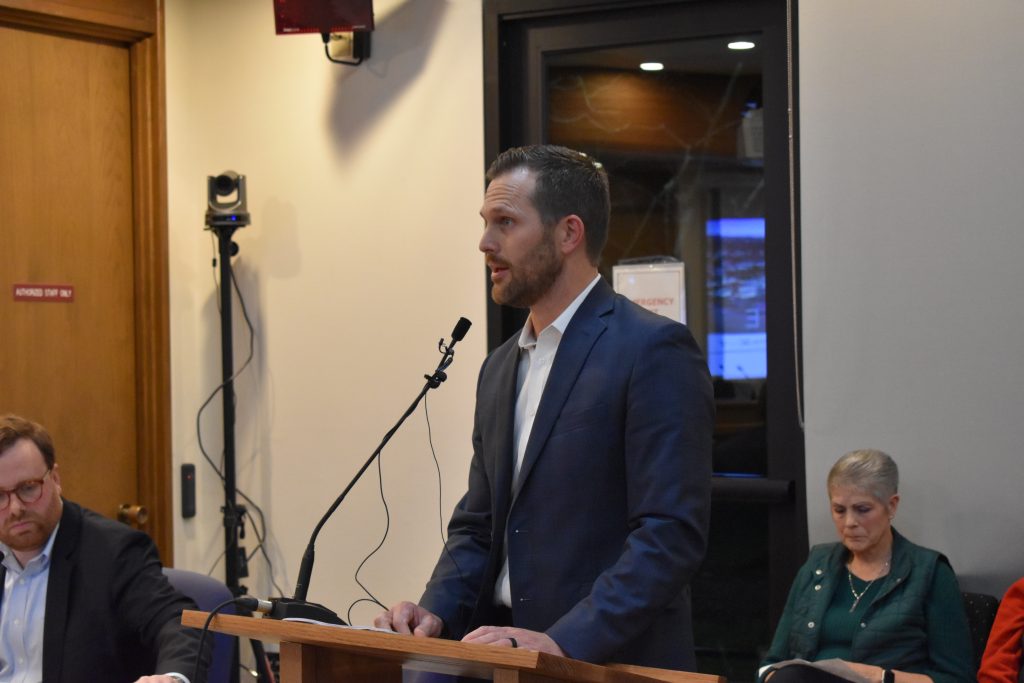 Council President Benjamin Goodwin moved to pass the development agreement. "This process has been ongoing; last week was our third prehearing. This has come before the council and come to the public multiple times," he said in response to some residents concerned that this was being rushed. "The area is growing, and we need to provide housing… And with that, I would definitely support this ordinance." He also said that there would still be a lot of work to be done and more discussions in which to participate since this is just a development agreement.
"I'm very excited about this project," said Council member Shannon Sessions. "Finally something vibrant and robust to bring to our city… As far as the housing goes, like I said before, we never had a promise before that there would be affordable housing… One thing that we need to make clear to everyone: Lynnwood needs all kinds of housing."
Council Vice President Christine Frizzell started with saying that Lynnwood has changed a lot over the years and that something like this will help the city. She also addressed the affordable housing concerns. "Am I concerned about affordable housing? You betcha. I'm not about putting on mandatory housing at this point; we need a housing policy."
Hurst, the one dissenting vote, voiced his concerns with the development agreement. "It's great that everyone here wants to talk about affordable housing, but we need to take action," he said. "What we're suffering from is, yes, we don't have a housing policy, and shame on us. Two years ago, I introduced examples of housing policy that never was brought up by council leadership until recently… We are approving development agreements with no affordable housing; we can sit here and try to sympathize with people, but our actions speak louder than our words."
Additionally, outgoing council members were recognized, and the incoming council members took their Oath of Office. Jim Smith and Julieta Altamirano-Crosby are the two newcomers to the city council; however, Jim Smith served on the city council for 24 years in the past. In addition to their oaths of office, current council members Hurst and Sessions also took an oath of office since they will retain their seats.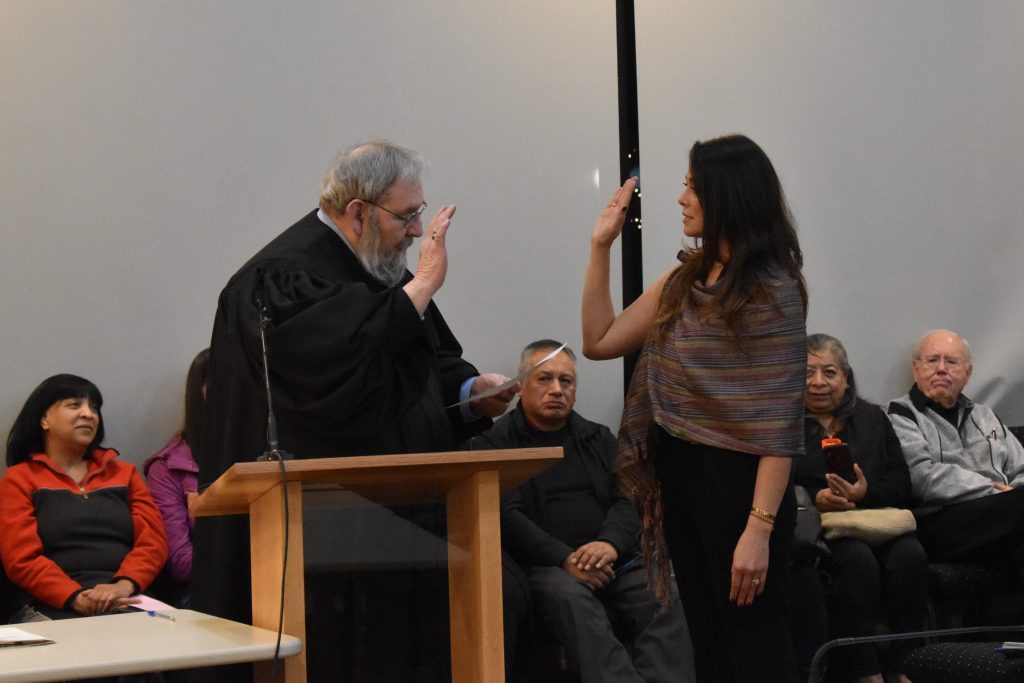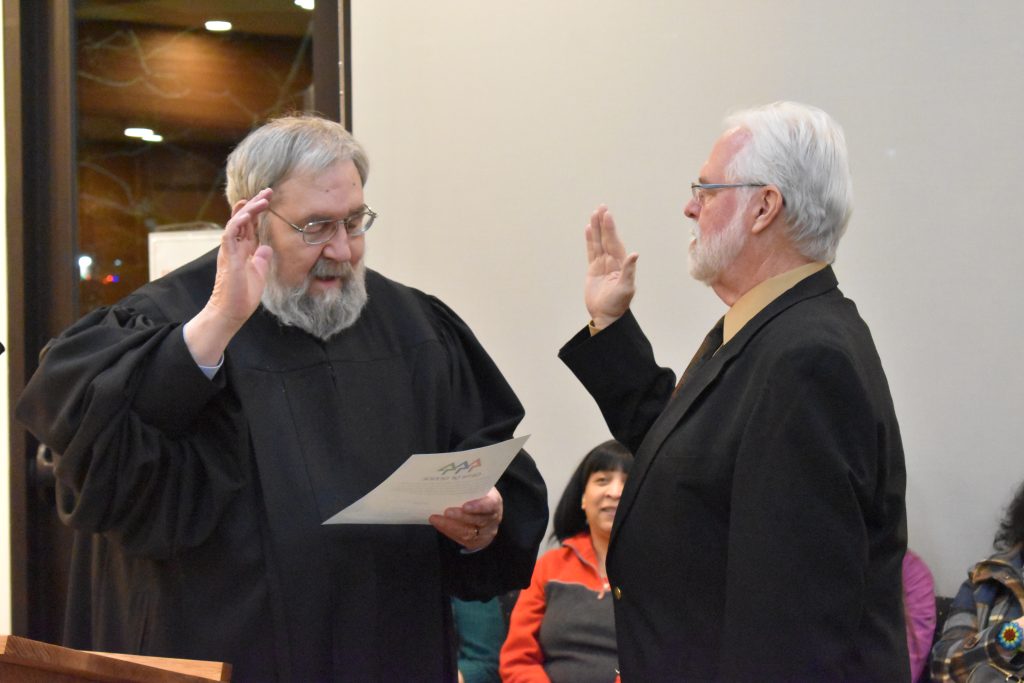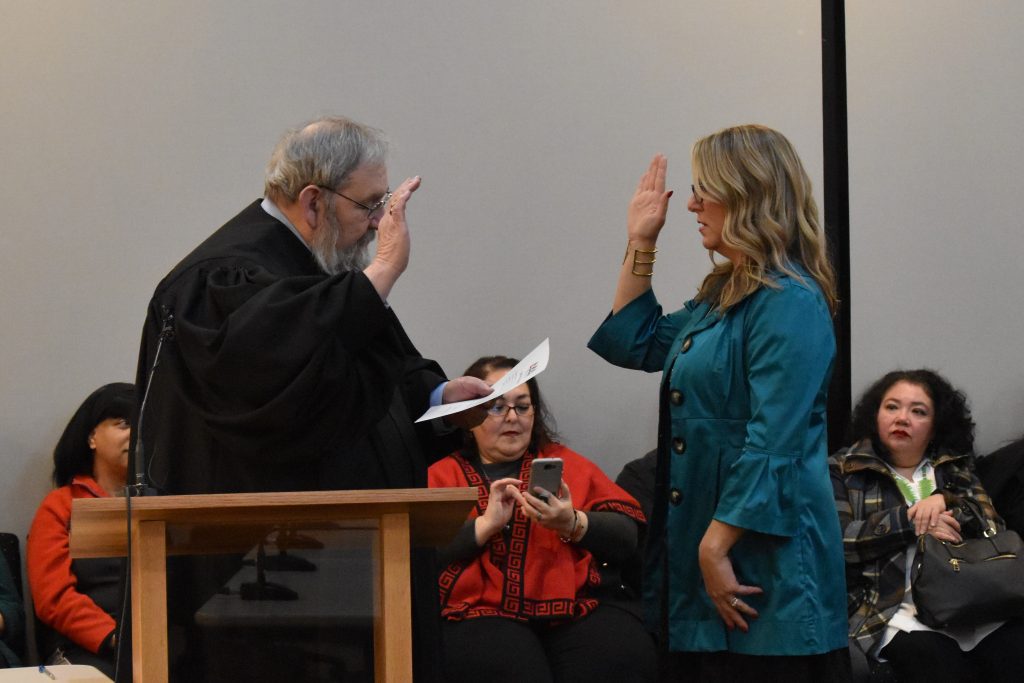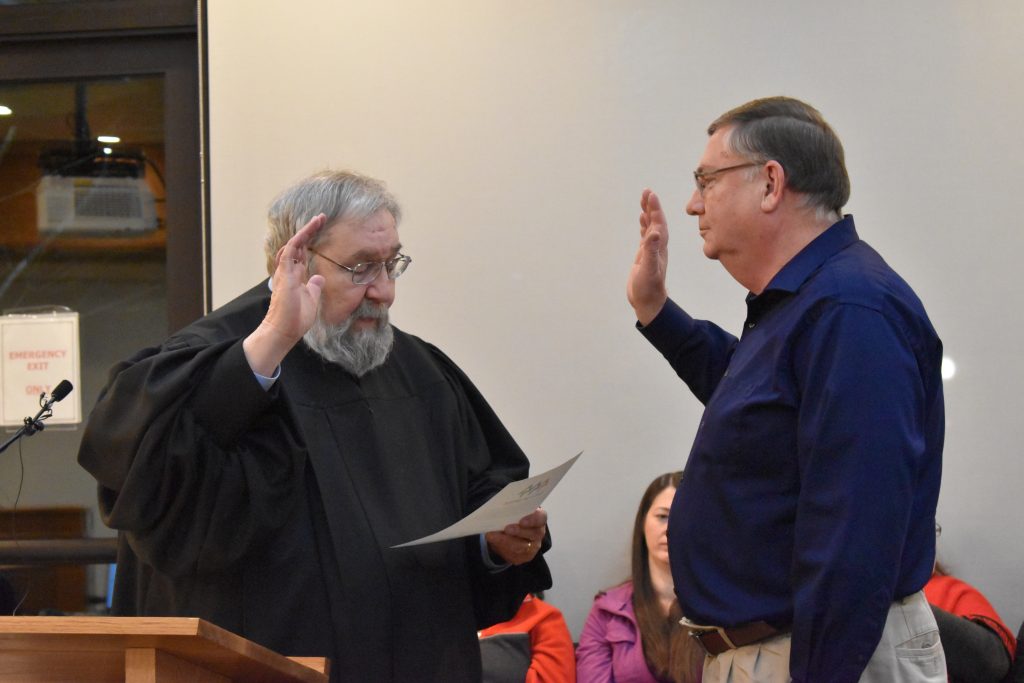 Council member Shirley Sutton was not present, but Goodwin spoke about leaving the council and extended his gratitude to many.
"I appreciate everyone that is here tonight, and I appreciate all the council members I have worked with, now and in the past, the mayor, our executive assistant Beth Morris and many of the citizens throughout Lynnwood," Goodwin said. "This city is really built on the volunteers that come and participate in the activities we have in Lynnwood."
This was the last business meeting of the year, and the council will reconvene with its new members on Monday, January 13 of the new year. Additionally, if you want to learn more about Northline Village, visit www.northlinevillage.com.